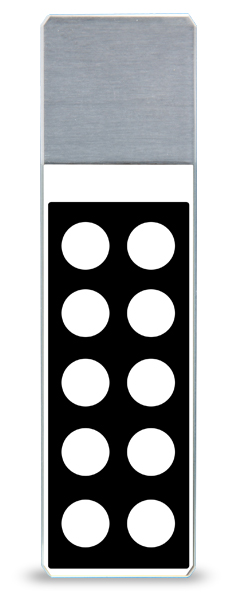 KNITTEL diagnostic slides are attracting increasing interest. Today, we offer up to 100 different versions and most of them have become standards (see leaflet).
Beside customised layouts we offer the best diagnostic designs for various applications. The Epoxy- or PTFE-coatings of our diagnostic slides are highly resistant to nearly all the common solutions used in laboratories without changing their hydrophobic function and are prepared for multiple uses e.g. in autoclaves. We at KNITTEL manufacture our diagnostic slides out of half-white Floatglass, like all our other slides, and within the standard dimension (26 x 76 x 1) mm mainly used in Europe. In order to reduce the possible risk of injury as well as to facilitate pick-up, our diagnostic slides are generally produced with ground edges 45°. Depending on the type they are with or without our reliable, standard twin frosted ends of 20 mm, 15 mm, 10 mm or 2 x 7 mm on both ends. Of course, on request we can offer diagnostic slides with colour-printed marking areas. The standard colour is black and the areas are wettable.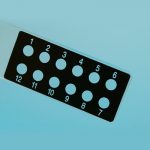 Specific
Customised diagnostic slides can be manufactured by KNITTEL on request in small series as well as with individual layouts, colours and names. We can offer you our help to produce your own special design! Some famous laboratories are already using this service and we manufacture and supply them with their own branded product.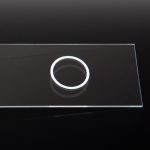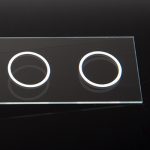 With adhesive well area
Diagnostics Slides with hydrophylic coatings (adhesive) are also part of our product range. The hydrophylic coating helps to pick up and fix tissues as well as body fluids without adding mounting media or protein coatings.